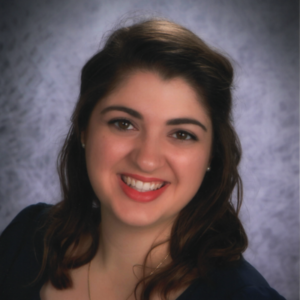 Zoe Kafkes was hired in August 2016. She graduated summa cum laude from the University of Miami in May 2016 with a Bachelor of Science in Communications.
To get in contact with her send an email to communications@atlmetropolis.org or call 404-634-9345 ext. 117.
The Communications Director is responsible for:
responding to the communication and information needs of the Metropolitan, the Metropolis departments, offices, ministries and the Strategic Plan;
directing the community and public relations efforts of the Metropolitan and the Metropolis; being principally responsible for leading the communications efforts regarding the Strategic Plan, including Communications Strategic Goals 3.1 and 3.2;
coordinating and collaborating with communications leaders and liaisons at Parishes across the Metropolis concerning communications strategies and initiatives, and specifically coordinating the efforts of the Parish Champions regarding Strategic Plan communications;
supporting the ministry of the Metropolitan with creative use of communications and information technology;
helping initiate and manage all communications from the Metropolitan;
helping promote and communicate about the Metropolis of Atlanta Diakonia Retreat Center; and
responding to the communications and information needs, as requested and approved, of the parishes and ministries of the Metropolis, DRC, entities affiliated with the Metropolis, and the Strategic Plan.